Tafti Lab has a strong educational collaboration with Boston Public Libraries. Our students and postdocs regularly present scientific exhibitions at various public libraries to share their passion for science with children. We are constantly working on designing new experiments to engage a young audience.
Brookline Public Library (Fall 2017)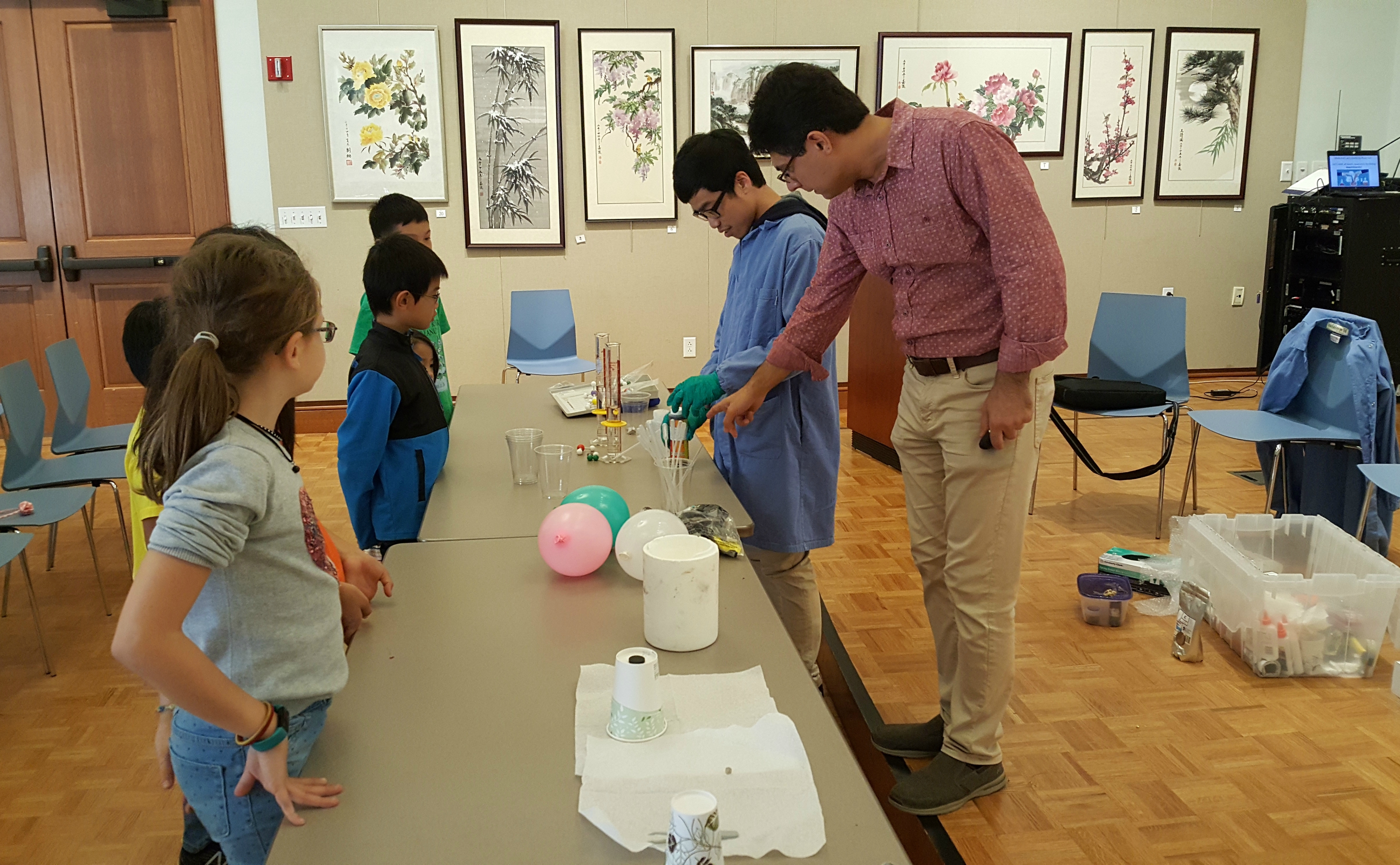 Hung-Yu and Fazel demonstrating acid-base reactions to elementary school students at the Brookline public library.
Cambridge Science Festival (Spring 2017)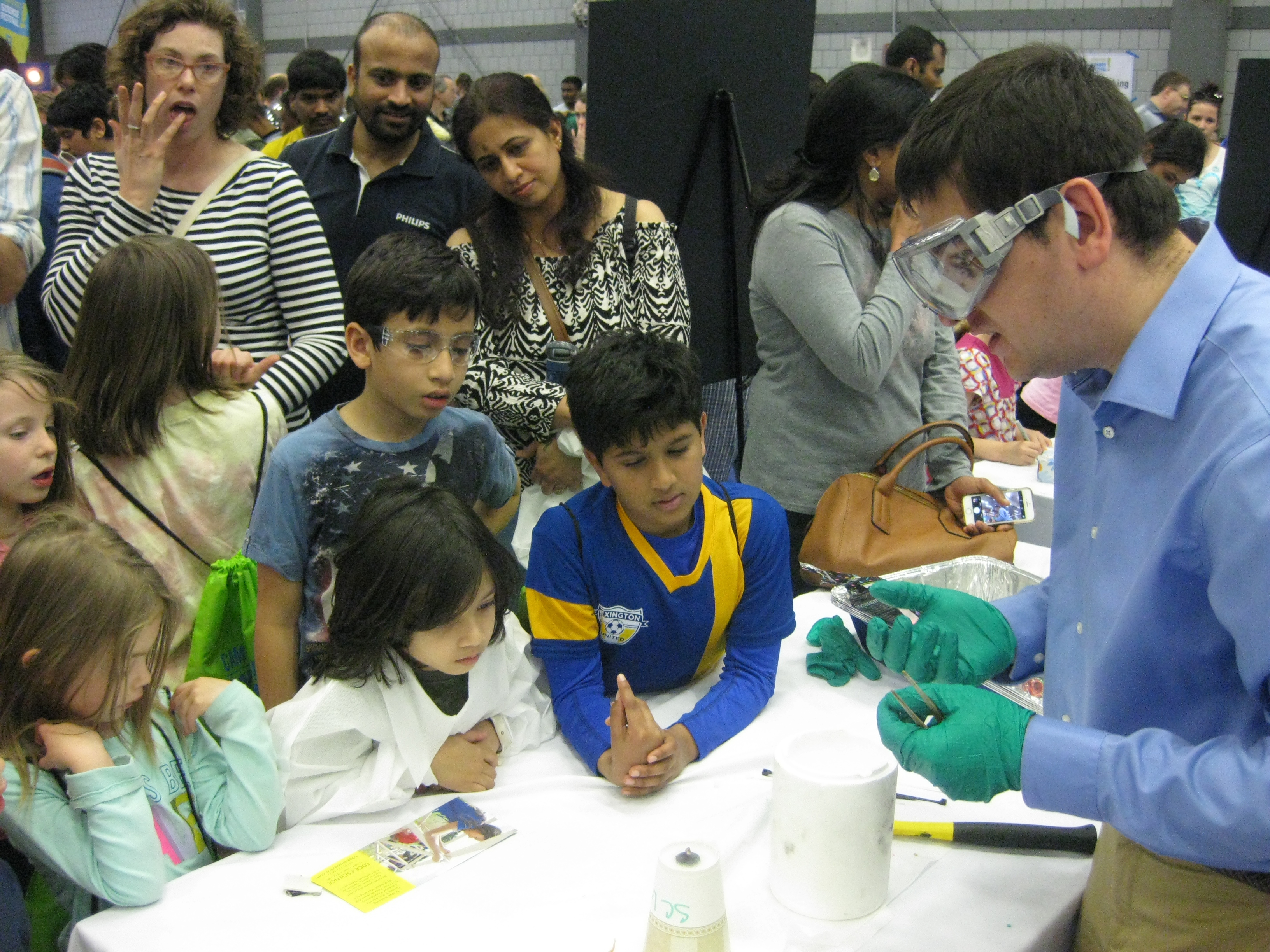 Mykola explains superconducting levitation to a young audience during the science festival. Parents were as curious as children.
Newton Public Library (Fall 2016)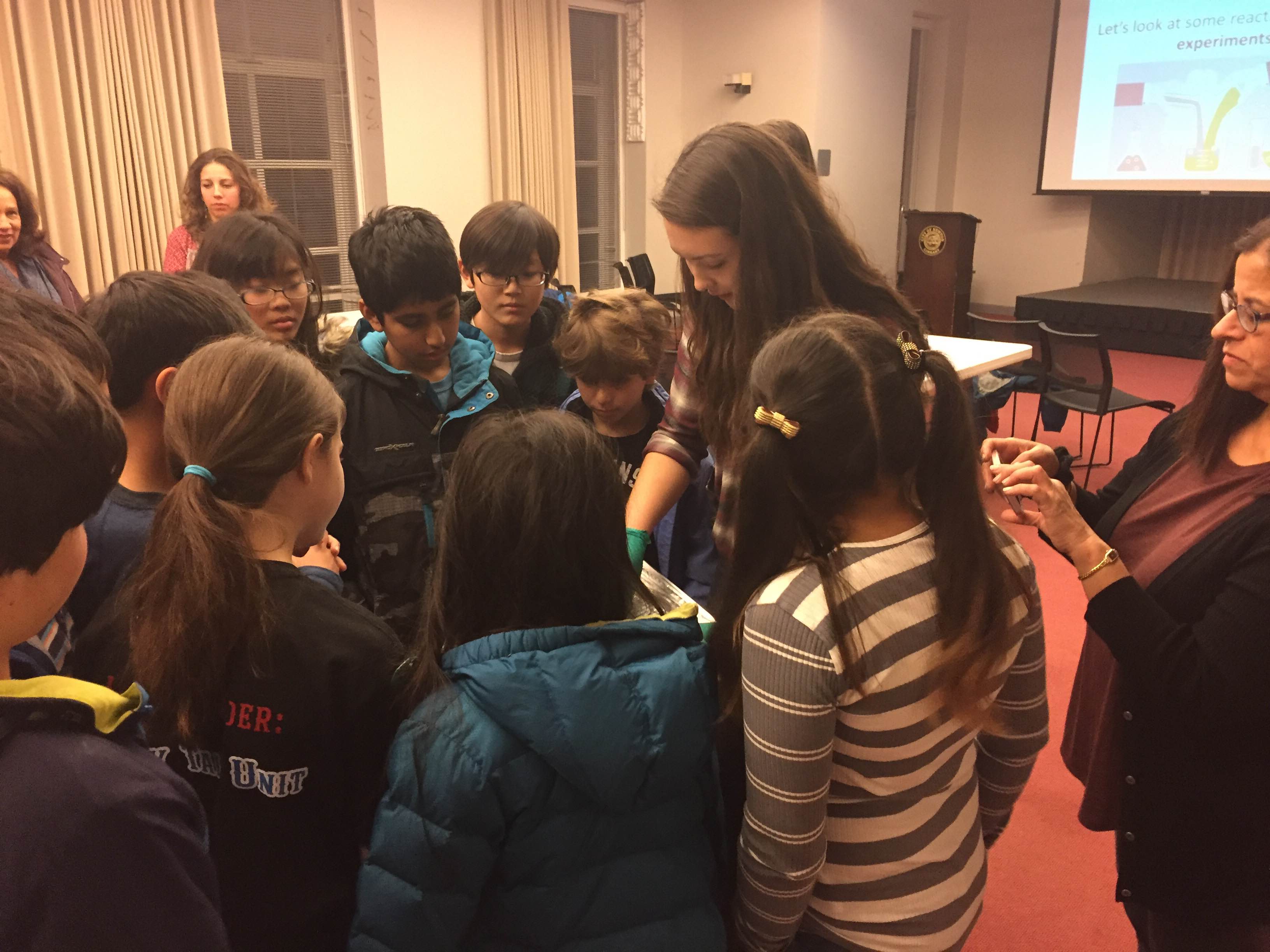 Samantha explains the magic of magnetic materials and magnetic fluids to an excited crowd of 8-15 years old children.